Automotive Technology Research Center
Pursuing safety, environment, and user-friendliness with the car electronics technology.
There exists one large cluster in Hiroshima Prefecture where many parts manufacturers gather around a major auto manufacturer. This center was adopted as an organization to create a MEXT-Supported Program for the Strategic Research Foundation at Private Universities Fiscal 2009 (Heisei 21).Research on automotive technology for the next generation in collaboration with the local industries was carried out until Fiscal 2013. This research brought a variety of results regarding user-friendliness, safety, comfort, and environmental adaptability required for the next-generation automobiles. We are tackling new technological development, while pursuing studies and research to foster the development of human resources in collaboration with local businesses.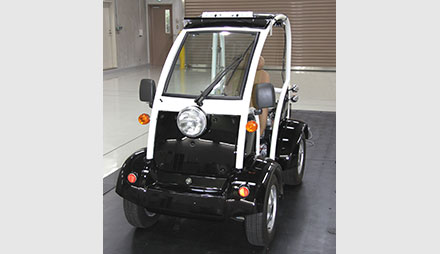 Staff