Donation-funded Research, Delegated Research, and Collaborative Research
Donation-funded Research
Donations including research fees will be accepted in order to support education and research activities in Kindai University Faculty of Engineering.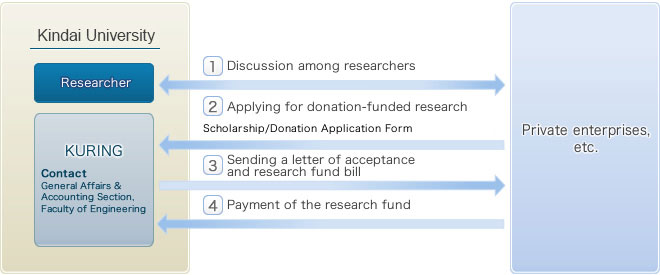 Delegated Research
Our researchers will conduct research and development pertaining to the assigned theme after the research fee is received by enterprises, etc.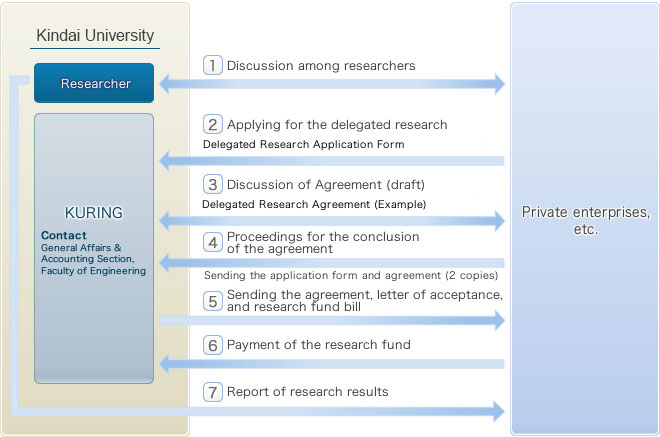 Collaborative Research
Researchers in various enterprises along with our researchers will conduct joint research on a common theme. The research fees will be borne by the respective organizations.